We believe life is a celebration... We believe challenging our minds and bodies everyday will illuminate our true strength within... We believe in the freedom of handstands and all of the falling down it takes to get there.

We believe in the joys of drinking champagne and we believe in the healing power of abstinence...
We believe in Wu-Tang and believe their music has a place in a modern yoga practice.
We believe in building a community where we can celebrate each other and our unique journeys with love and compassion- never competition.
We believe in the divine feminine. From Beyonce, to Madonna, to Prince to Kali to Lakshmi to Durga. We take refuge in her.
We believe in getting a good ass kicking in Hot Tuff Yogi and we believe the necessity of a weekly Decompression Session.
We believe in radical self care...
We believe that with a consistent and dedicated practice all is coming...
We believe in the healing and freeing power of yoga.
We Believe In You!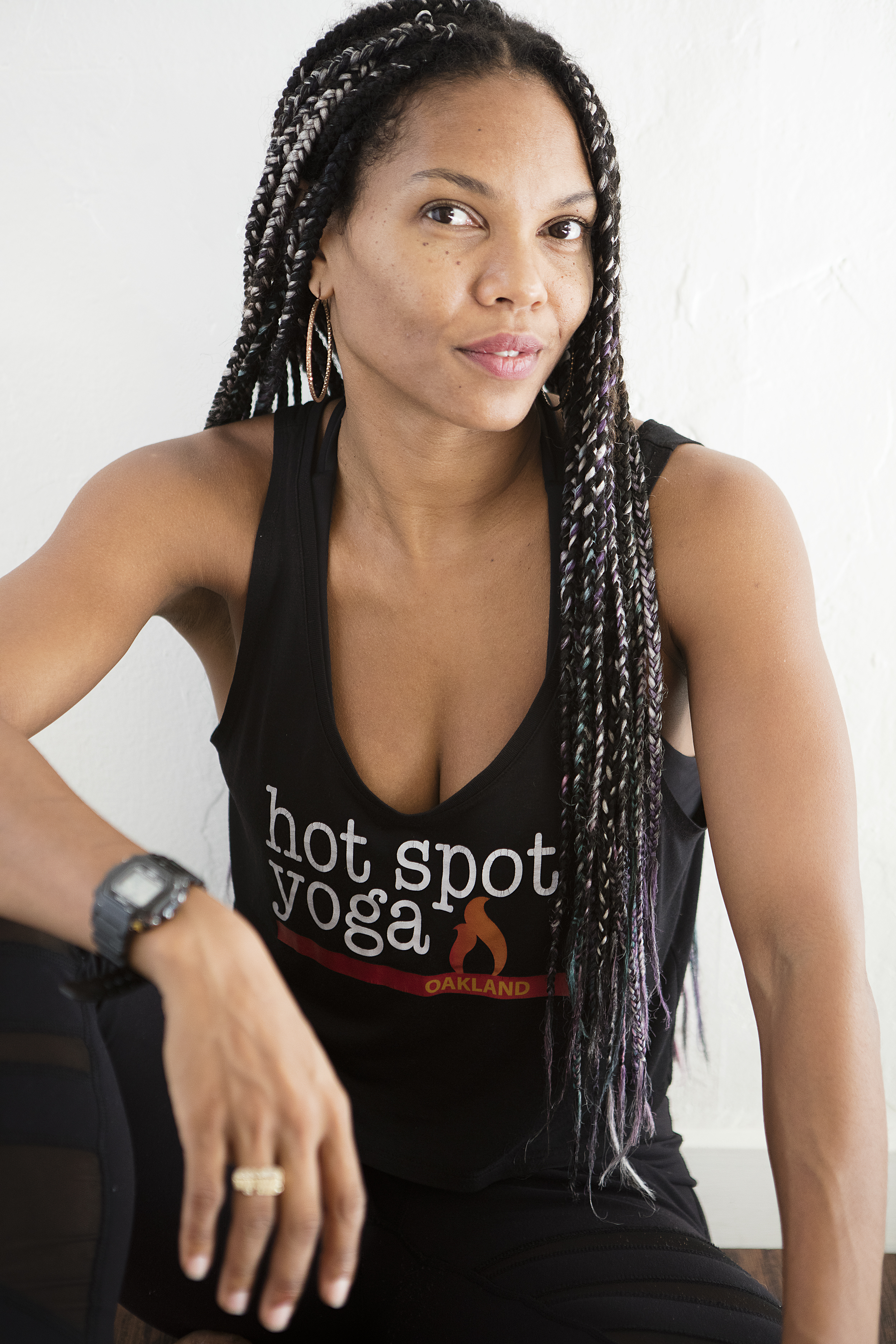 Adesina Cash, founder and owner of Hot Spot Yoga Oakland, is a Brooklyn born, Oakland based yogini and entrepreneur. Since 2011, she has been sharing her energetic classes and infectious smile with her students all around the Bay Area. In 2014 Adesina decided it was time to go out on her own and create her own yoga home, a yoga studio where she could cultivate a diverse yoga community that reflected what she wanted to see in the world and hasn't looked back since.
On November 17, 2014 she opened the first location at 530 24th Street in downtown Oakland and Hot Spot Yoga now has 3 locations in Oakland and San Leandro. When Adesina isn't teaching or taking classes she can be found hanging with her husband, Nicholas or singing and dancing around with her daughter Adesina Jr.