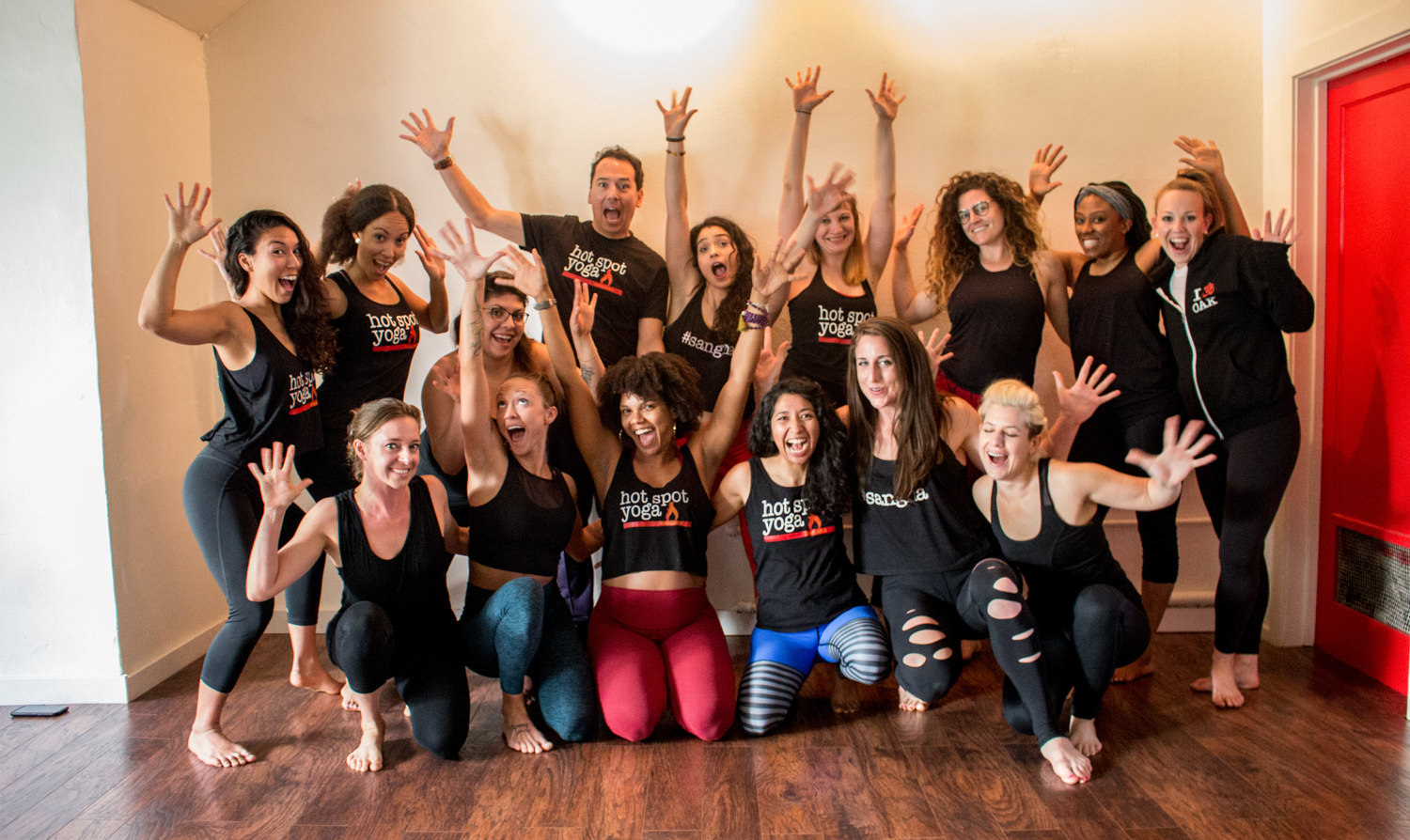 200-HR YOGA ALLIANCE CERTIFIED PROGRAM
STARTS OCTOBER 4, 2019 🔥 REGISTRATION IS OPEN NOW!
Ready to take your practice to the next level?
You love your yoga, don't you?
You've been thinking about diving deeper, haven't you?
You're starting to imagine what your sequences and themes would be, right? We think it's time to take the next step. Join us for this 8-week foundational teacher training program.

October 4 - November 24, 2019
8 weekends Friday, Saturday & Sunday.
Friday 6:15pm-9:00pm at the 24th Street Location
Saturday 12pm-8pm at the Park Blvd Location
Sunday 12pm-5pm at the 24th Street Location

🔥 History of Yoga
🔥 Yoga philosophy: 8 limbed path
🔥 Sacred texts
🔥 Yoga Mythology
🔥 Anatomy- energetic & physical anatomy
🔥 Posture clinics
🔥 Prenatal yoga
🔥 Pranayama
🔥 Meditation
🔥 Hands On Adjustments & Assists
🔥 Yoga For teens
🔥 Kundalini yoga
🔥 Chakras
🔥 Stepping into the seat of the teacher
🔥 Giving & receiving feedback
🔥 How to develop your own teaching style
🔥 Using props in class
🔥 Business of Yoga
🔥Yin Yoga
🔥Sequencing
🔥Teaching arm balances and inversions

$500 non-refundable deposit to reserve your space
Early Registration: $2650 paid in full by July 31st
Standard Rate: $2950 balance due by September 27th
Payment Plan: $3150 must be paid in full by November 15th
**Exact monthly payments depend on when you sign up. The monthly payments will be automatically charged on the 15th of each month to your credit card. You will need to save your card information in your MindBody profile to be used for the monthly payments. Payments (after deposit) for this training must end by November 24, 2019.
A $500 deposit is required to reserve your spot in the program.
Your payment is due in full by the early registration dates to receive your discounted rate.